Your Local Pressure Washing Company in Bloomington, IL
Loud Bros Pressure Washing is proud to be the preferred pressure washing resource in Bloomington. We help locals take good care of their homes.
A home is one of the most important and significant investments you'll ever make, but investments need to be maintained, so they remain assets instead of liabilities. This means taking care of it and ensuring it is as clean and stain-free as possible.
The fastest and easiest way to do this is to call us for regular service. We'll get your home looking great from top to bottom with our roof cleaning and pressure washing services that we offer at a great price.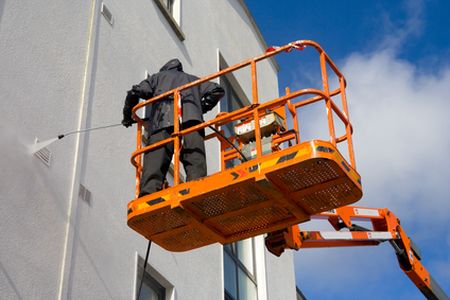 Bloomington Residents Rely On Us For Driveway Pressure Washing & More
A bright shiny driveway signifies someone who cares about their home. Over time, oil stains from automobiles, dirt, fall leaves, and debris can seep into the concrete and cause it to start looking dark and uninviting.
If you have driveway staining, it's making your Bloomington home more of an eyesore and ruining your chances of making a good first impression. We'll provide you with pressure washing for your driveway and other areas of your home to help reverse this. With a pressure washing, we'll get your concrete looking beautiful and new once more, helping to retain your home's beauty and value. We offer essential residential services such as:
Roof Washing
Concrete Cleaning
Gutter Cleaning
Window Cleaning
Our results are impeccable, and that's how we've been able to earn our flawless reputation.
Bloomington Homeowners Need Regular Roof Washing From Our Team
A roof protects you from water damage and keeps cool temperatures in your home. Roof algae can take over and do the exact opposite of this.
This alga can grow under your roofing and start to pop off shingles and cause costly damage. Not to mention this looks terrible, with the black streaks, discoloration, and also algae infestation during your roof green.
To ensure the best functionality, longest lifespan, and best curb appeal for your roof, call Loud Bros Pressure Washing for a soft wash roof cleaning. With soft washing, we can clean up that roof, return uniform color and protect from damage by using low pressure power washing, and kill all that organic growth.
Our primary goal is to protect your roof - cleaning your roof shouldn't cause collateral damage. If you're ready for superior cleaning in Bloomington from our pressure washing experts, make the call right now.
What People Are Saying About Us
There are currently no reviews or testimonials for Bloomington. Check back soon!
Get a Free Quote Today With Bloomington's Top Rated Roof Cleaning & Pressure Washing Company!