Clinton's Leader in Pressure Washing Services
If you're a home or business owner in Clinton, do you know which company to call for pressure washing service? We'll give you a hint - it's Loud Bros Pressure Washing. Our commitment to superior exterior cleaning and customer satisfaction is second to none.
There's no reason to accept anything less than the best for your power washing. It's not the type of work you can trust to anyone with a truck with a company logo and pressure washing equipment in the back of it. It also certainly is not a job you can take care of using do-it-yourself methods.
We're here to keep your residential or commercial property in immaculate shape. The work we do will improve the curb appeal and condition of the outside of your Clinton property.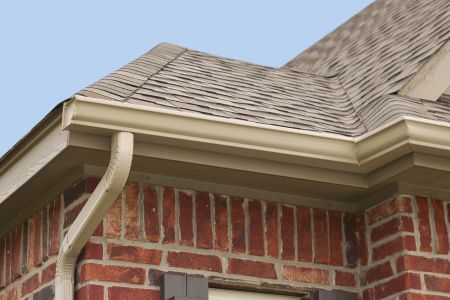 Homeowners in Clinton Love Our Pressure Washing Service
It's an honor to be able to work with so many locals in Clinton. We've earned their respect which shows from the amount of repeat and referral customers we have.
Taking care of your dream home can feel like a daunting task. However, wise homeowners know the real job is finding the right industry pros to team up with. Then, it's just a matter of keeping a good maintenance routine going.
Part of your exterior maintenance is cleaning, and we offer various pressure washing services for local residential and commercial clients:
Gutter Cleaning
Patio Cleaning
Building Washing
House Washing
Please don't take on the burden of property care on your own. Call us for a free consultation and find out how we can help with the best all-around cleaning service.
Clinton's Top Choice For Expert Roof Washing
Be cautious about the company you hire to clean your roof - they may be stuck in the past. Too many local power washing companies still focus on using outdated cleaning techniques to get the job done. Pressure washing is the perfect choice for many surfaces, but not all of them.
Soft washing is the right alternative for more delicate materials, like asphalt shingles or siding. We use it in place of power washing for roof washing because it:
Safely cleans without concern for roof damage
Doesn't cause water encroachment
Won't tear off shingles or granules
Removes algae, lichen, and moss
Eradicates at a molecular level to prevent regrowth
Call us today to schedule your roof and pressure washing, and know that your Clinton home is in capable hands.
What People Are Saying About Us
I couldn't be more pleased with the work, the professionalism, eagerness to please, communication, follow through, follow up and the price was excellent too. Would not hesitate to recommend them to the point of almost insisting that friends and family use them. The weather was in no mood to cooperate but Tallon made it happen.
Get a Free Quote Today With Bloomington's Top Rated Roof Cleaning & Pressure Washing Company!