Lincoln's Leader in Pressure Washing Services
Loud Bros Pressure Washing is known for top-quality cleaning. When you want pressure washing for your Lincoln home or business that makes a dramatic impact, we're here to answer the call. Restore the beauty and bring back that sparkle and shine by letting us be your exterior cleaning experts.
We're your one-stop-shop for all of your exterior cleaning needs; we'll keep things spotless from rooftop to foundation. We'll start the process with a free quote, and by addressing any questions you may have. We'll wrap things up by providing you with a level of detail and deep clean that makes your home the focal point of the neighborhood - for all of the right reasons.
We're here to offer house washing so clean; we'll stop your siding from being green and watch your neighbor's become green with envy at your home's beauty. Call us in Lincoln today to schedule an appointment for the most thorough cleaning and professional service you've ever had.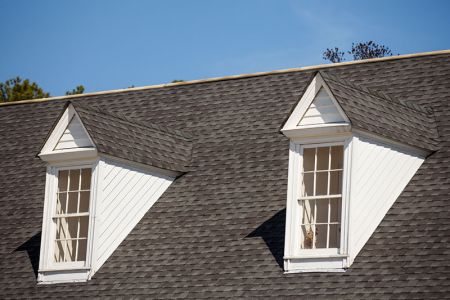 Lincoln's Number One Resource For Pressure Washing
Why settle for anything less than the best? Quality always matters when it comes to your home, including maintenance which should include exterior cleaning. We care about the appearance and well-being of your Lincoln home as much as you do, and that's evident from our personalized care and attention to detail.
We're trained and experienced in the art of removing dirt and eradicating stubborn stains. We offer various pressure washing services for you to select from, such as:
Driveway Cleaning
Window Cleaning
Gutter Cleaning
And More!
We also provide exceptional cleaning service for local commercial clients too. We're grime fighters because grime doesn't pay, but our cleaning efforts to improve the look of your home do pay off!
Roof Washing For Our Discerning Customers In Lincoln
Give your roof the care it deserves with our thorough but safe cleaning method. There's zero room for taking a gamble when it comes to cleaning your roof - damage isn't an option. Yet, if you or someone else attempts to clean the surface with power washing, damage is what can occur.
At Loud Bros Pressure Washing, we use soft washing to get your roof washing done so that there isn't a risk of torn shingles or water trapped under the material. We use cleaning solutions to get to the root of the problem - destroying algae, so it doesn't return anytime soon. For high-quality cleaning care, you can't ignore, contact us to schedule your pressure washing in Lincoln.
What People Are Saying About Us
There are currently no reviews or testimonials for Lincoln. Check back soon!
Get a Free Quote Today With Bloomington's Top Rated Roof Cleaning & Pressure Washing Company!