Loud Bros Pressure Washing: Decatur's Premier Pressure Washing Services
Being a business owner in Decatur, you have a lot on your plate that is more than managing the business and your employees. The appearance and up-keep of your business is also important to attracting more customers and representing yourself in a positive light - when was the last time you thought about your pressure washing?
You'll be glad to know that you don't have to handle the cleaning and beautifying yourself. You have more important things to worry about. Instead, you can call Loud Bros Pressure Washing to handle it for you.
With our commercial pressure washing services, we can keep your business looking its best so that it can enjoy the greatest success possible! Don't worry, we also offer residential service in Decatur so we can take care of your home as well.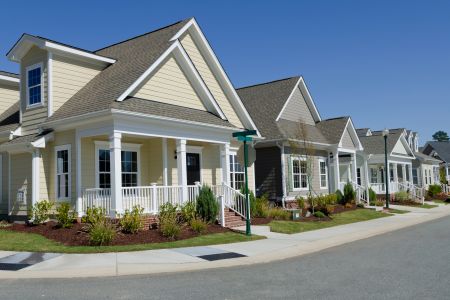 Pressure Washing Pros Taking Care Of Your Home & Business In Decatur
If you own a home in Decatur, you know how overwhelming it can feel to try to take care of your to-do list. Of course, wise homeowners understand the value of delegating specific tasks to industry pros - like pressure washing.
If you're a business owner or manager, you also have faced the daunting challenge of staying current with all the things you have to be taken care of. Plan your budget to allow for professional help in the areas where it's needed most - like power washing.
At Loud Bros Pressure Washing, we're able to provide vital services for local residential and commercial customers, such as:
House Washing
Storefront Washing
Sidewalk Washing
Gutter Cleaning
Save yourself the hassle of trying to do your own exterior cleaning, and leave the work to us. Eliminate the risk of personal injury or property damage, and focus on running your household or business while we do the power washing.
Roof Washing For Your Decatur Home Has Many Benefits
What we should actually say is that roof washing for your Decatur home has many benefits - when conducted properly. Using standard power washing for your roof can do more harm than good. The last thing you want is to tear away shingles or cause water intrusion, leading to mold and rot.
Ensure the pressure-washing company you hire offers soft washing, so your roof gets the gentler yet just as thorough cleaning it needs. Our process relies on proprietary cleaning solutions to do the hard work. Please don't take chances with your pressure washing professional; call us today for service in Decatur.
What People Are Saying About Us
There are currently no reviews or testimonials for Decatur. Check back soon!
Get a Free Quote Today With Bloomington's Top Rated Roof Cleaning & Pressure Washing Company!