Trust the Area's Dependable Roof Washing Team
Have you taken the time to schedule roof washing for your Bloomington home? House washing and roof cleaning are as much a part of routine home maintenance as any other task you plan ahead for. Loud Bros Pressure Washing offers low pressure washing, so you get a clean roof but not a damaged one.
We all want to be able to trust the roof over our heads. Yet, when they start to show signs of wear and tear, it's no surprise that homeowners should begin to worry.
Many may suspect that an old-looking, unclean roof might be more prone to leaks that could start to spread dampness and mold inside the home. However, in many cases, all you need is professional roof washing.
A thorough roof cleaning from services like Loud Bros Pressure Washing can ensure the functionality of your roof for longer. Of course, it also makes the roof look much more attractive, helping your home retain its curb appeal and even some of its value.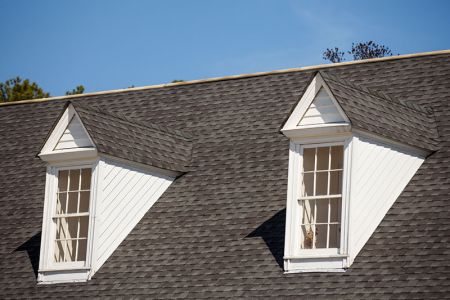 Why Roof Washing Is Important For Your Rooftop
Growing stains and discoloration are a cause for concern for most homeowners, especially those caused by blue-green algae known as Gloeocapsa Magma. These algae develop on your roof because the sun and rain provide just the right environment, hot and humid, for the algae to grow. As it does, the stained patches can grow, and a previously unnoticeable patch of algae can soon cover the majority of the roof.
Modern shingles are likely to contain crushed limestone. These vitamin-rich minerals are a source of food for algae. If you live in an area that sees plenty of sun and plenty of rain, this makes it the perfect habitat for Gloeocapsa Magma.
Standard pressure washing for Bloomington homeowners doesn't take care of the algae on your roof. It would help if you had roof washing, specifically low pressure washing, to address the problem before it gets worse.
Protecting Your Roof
Now for the good news - pressure washing will probably do the trick. In most cases, where algae causes stains and discoloration, you probably don't have to replace your roof. If you catch them early enough before they have caused too much limestone erosion, all you have to do is wash them off the roof.
Loud Bros Pressure Washing will determine if you have any cause for concern as we perform inspections on every roof we serve to see if there are any other underlying problems. Protect and beautify your Bloomington home from top to bottom, starting with roof washing, by calling us now for your professional cleaning.
What People Are Saying About Us
Exactly what I needed, they did an awesome job on my gutters. They even took pictures of troublesome areas on my roof to help ensure I was well informed of potential future issues [...]
I couldn't be more pleased with the work, the professionalism, eagerness to please, communication, follow through, follow up and the price was excellent too. Would not hesitate to recommend [...]
Get a Free Quote Today With Bloomington's Top Rated Roof Cleaning & Pressure Washing Company!