Window Cleaning in Your Area
If you want your windows to look their best, call Loud Bros Pressure Washing for a professional exterior window cleaning in Bloomington. We have the experience and resources to provide this service quickly and expertly.
Your home's overall look suffers if its windows are streaky and dirty. Sure, you can easily get your home looking its best by cleaning those windows - but that job could eat up an entire day if you don't have the resources needed to knock the job out in no time.
Instead, get this service done quickly and efficiently by the experts here at Loud Bros Pressure Washing. Thanks to our experience and our resources, we can get your windows looking great in no time at all. Our pressure washing pros deliver exceptional results for all of the surfaces we take care of, including our window cleaning.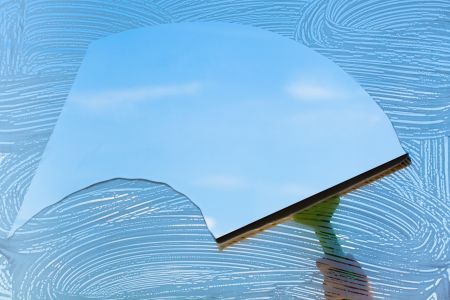 Full-Service And Red-Carpet Treatment For Your Window Cleaning
We understand how important it is to feel confident and worry-free when it comes to the service you receive for your pressure washing in Bloomington. Window cleaning can do more harm than good if the job is mishandled.
Our dedicated staff invests the time and energy necessary to be well prepared for any unique requests or special concerns our clients may have. You have to choose your service provider carefully and steer clear of taking the DIY approach. Shoddy window washing work can lead to problems like:
Cracked or broken glass
Leaks around seals/weather stripping
Splintered wood
Stripped paint
Dented or punctured siding
Cloudy glass between panes
Mold growth and rot development
Are any of these worth suffering through just to get your windows clean? Of course not, which is why you should never settle for inferior work for your windows or any pressure washing for your home.
Make Arrangements Today To Put An End To Dirty Windows
Are you interested in working with a professional for your Window Cleaning Service? Then you've come to the right place because our team is available to take care of your window cleaning services on a bi-weekly or monthly schedule. We've found that this gives most of our customers the best bang for their buck!
However, if you feel your windows only need occasional cleaning, we can arrange that too. We supply all the equipment and skills necessary to tackle just about every type of job our clients have for us, no matter how big or small it may be. We also use the safest and gentlest method when we're taking care of more delicate jobs like window or gutter cleaning. Today is the day to make the call and get a free quote, and schedule window cleaning for your Bloomington area home.
What People Are Saying About Us
Exactly what I needed, they did an awesome job on my gutters. They even took pictures of troublesome areas on my roof to help ensure I was well informed of potential future issues [...]
I couldn't be more pleased with the work, the professionalism, eagerness to please, communication, follow through, follow up and the price was excellent too. Would not hesitate to recommend [...]
Get a Free Quote Today With Bloomington's Top Rated Roof Cleaning & Pressure Washing Company!