Your Local Pressure Washing Company in Washington, IL
For pressure washing that makes a significant impact on the look and condition of your home or business in Washington, you need Loud Bros Pressure Washing in your corner. We're not just another power washing company; we're exterior cleaning specialists with a flair for outstanding customer service.
Taking care of your property can feel like an overwhelming job, no matter the size of your home or business. Savvy property owners realize the importance and value of hiring professional contractors to help with various chores. For pressure washing as part of your routine maintenance, we're more than happy to oblige.
We're the pressure washing pros to trust for residential and commercial cleaning work. There's no reason to try to DIY your power washing since it can lead to personal injury or property damage. For regular, professional exterior cleaning in Washington, contact us and arrange for the quality service that you deserve.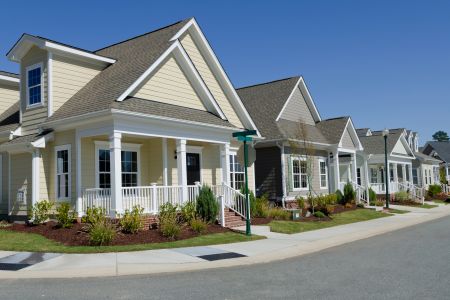 Quality Pressure Washing Service For Customers In Washington
When you're paying for a service, there's nothing wrong with expecting the best. You want to protect your investment but also beautify your home or business, and that's where we come into the picture. At Loud Bros Pressure Washing, we're the team that offers unparalleled service for many services, including but not limited to:
Roof Washing
Gutter Cleaning
Window Cleaning
Concrete Cleaning
There are many parts to taking care of residential or commercial property. We'll help make sure that you're on a schedule that covers them all and ensures the cleanliness of your exterior is second to none.
Roof Washing Excellence For Washington Homeowners
If you had to choose just one feature of your home to take care of, it should be the roof. Your rooftop has a very important job to do, and that's protecting the rest of your home and the people and property inside.
Cleaning your roof with questionable measures can do more harm than good. You don't need to damage the shingles or cause water intrusion as part of the process. Yet if you or the company you hire plan to use power washing to complete the task, that's the gamble you're taking.
Our soft washing service is the perfect fit for more delicate surface areas, like roofing. Plus, it cleans away substances like:
Mold
Algae
Lichen
Moss
Bacteria
Pest Excrement
Contact us now to arrange for superior roof washing for your Washington area home. We promise to go the extra mile to ensure your total satisfaction with the outcome of the job.
What People Are Saying About Us
There are currently no reviews or testimonials for Washington. Check back soon!
Get a Free Quote Today With Bloomington's Top Rated Roof Cleaning & Pressure Washing Company!