Your Local Pressure Washing Company in Pekin, IL
Loud Bros Pressure Washing is happy to provide pressure washing service for local customers in Pekin. We work with both residential and commercial clients, delivering the top-level service that you expect and deserve.
Keeping the outside of your home or business clean can feel like a daunting task unless you have reliable professionals to help with the work. We'll provide a free quote and the most thorough exterior cleaning you've seen. We're also the best round for the ultimate customer service experience.
If you haven't scheduled pressure washing for your home or business in Pekin recently, there's no time like the present. Give us a call and find out firsthand how our company name has become synonymous with industry excellence.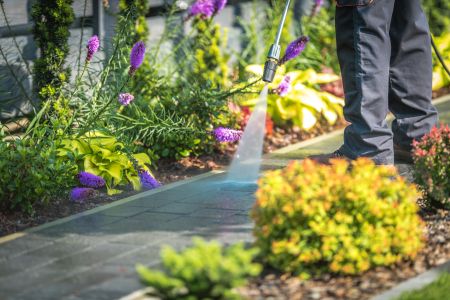 Pressure Washing For Picky Pekin Customers
There's nothing wrong with expecting the best. It's your home, and you want to be able to take good care of it - exterior cleaning shouldn't be any exception.
However, if you want to be sure the pressure washing you schedule for your home gives you a spotless, streak-free shine that helps you maintain your property, then you will want to work with us. We offer the best quality and selection, and you can choose from services like:
House Washing
Roof Washing
Gutter Cleaning
Window Cleaning
All of these services are jobs that should be taken care of to maintain your home. We'll work with you to create a comprehensive cleaning schedule and ensure you're able to stay current with your power washing. The sooner you get in touch with us, the sooner we can begin the process.
Roof Washing To Protect & Beautify Your Home In Pekin
Your asphalt shingle roof should last approximately 20 years, but that's not guaranteed. To get two decades of peak performance from your roofing system, you have to do your part. Roof maintenance, on your part, is how you achieve longevity, and professional roof cleaning is most certainly part of that upkeep routine.
Our soft washing process is safe but effective and helps remove unwanted contaminants from the surface, such as:
Mold
Algae
Lichen
Moss
Bacteria
Pest Excrement
The great news is that you're not expected to climb a ladder and perform a dangerous stunt to try to clean your rooftop. All your job requires is making a single phone call to Loud Bros Pressure Washing so we can take care of the work for you. Contact us now, and let's schedule a pressure washing service for your dream home in Pekin.
What People Are Saying About Us
There are currently no reviews or testimonials for Pekin. Check back soon!
Get a Free Quote Today With Bloomington's Top Rated Roof Cleaning & Pressure Washing Company!